At Hawkeye Products we're in the business of creating chemical products that work better for home owners.
If you've got a problem, we want one of our products to solve it for you, in a way that works better for you than any other products available on the market.
We want our products where possible to be safer, more renewable, more natural, and biodegradable all the while working at least as good as other products available and we're constantly striving to make them perform better in this way. We're also 100% New Zealand owned and operated and do all of our development work in New Zealand so you can be sure that the products you purchase from us will work in the sometimes unique conditions we have in New Zealand. We fully support other New Zealand manufacturers and businesses and purchase everything we can from them, only purchasing from overseas suppliers if we can't get what we need in New Zealand.
Our approach is to decide on a product concept that needs improvement, then identify all the attributes that will lead to that improvement. Our scientists then develop a formulation that gives all the desired attributes, using a combination of scientific methodology, technical knowledge, experience, and sometimes, instinct. The formulations are rigorously tested in NZ conditions to be sure they'll do the job before we launch them. We don't purchase ready made products from overseas, and we don't try to sell cheap rubbish to consumers.
Our current product range is designed to treat the common (and less common) insect pests you find around your home but it won't just stop there. We have a whole bunch of other products in our development pipeline
We don't rely on gimmicks or nifty product names – what you see is what you get, a great NZ made product that just works. Visit our online store to see what products we have to make your life easier.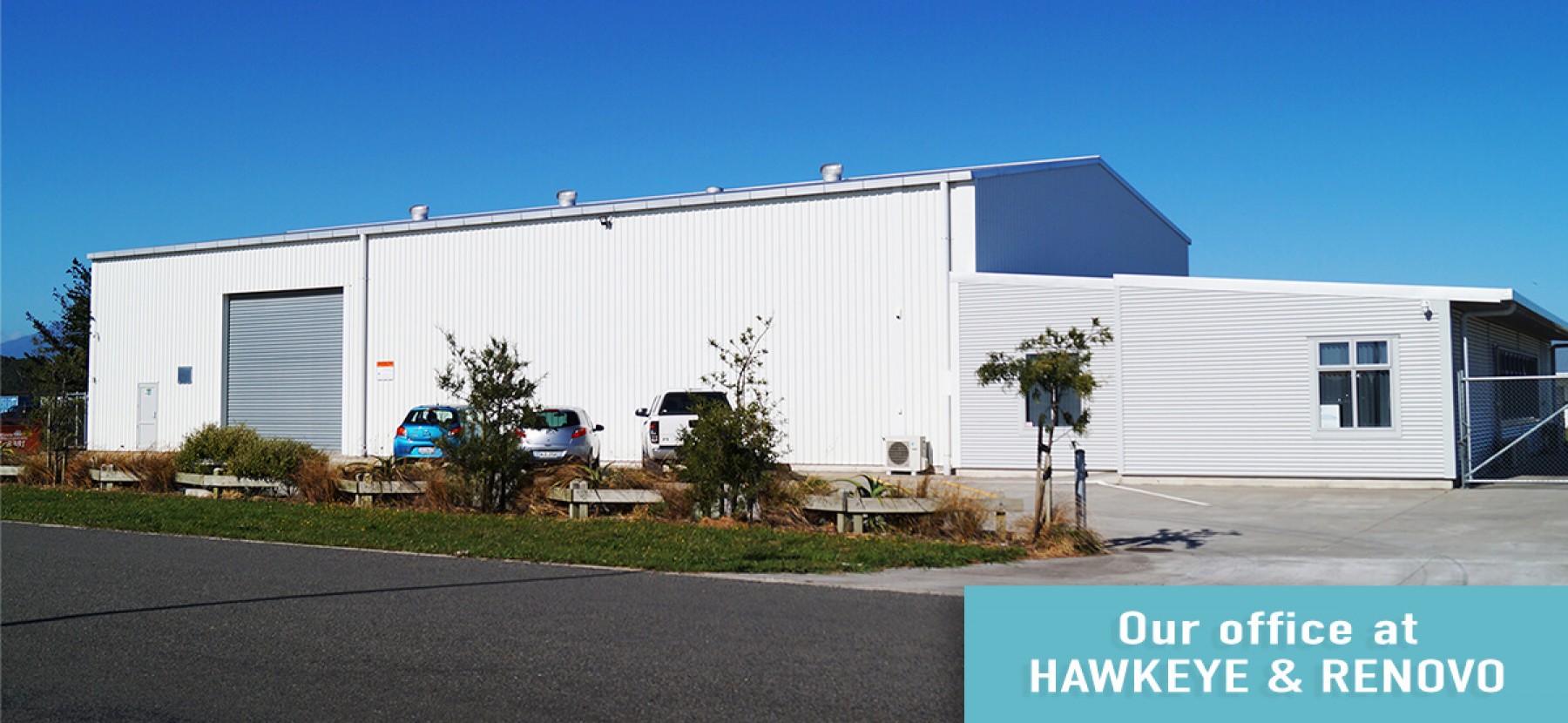 Renovo Technologies started developing and manufacturing professional insecticides for pest controllers in New Zealand, which were marketed and sold by another New Zealand owned company, under their own brand.
Mark decided there was a gap in the market for a company who would develop and manufacture chemical products specifically for small markets or problems found in New Zealand, instead of the global products forced on our unique markets by multinationals.
We then decided to use some of our technologies to provide better performing and safer products specifically designed for consumers to use. A great example of this is our natural product to manage red mite problems in chicken housing, Banshee. This started as a product for large scale poultry growers but is equally effective for anyone who keeps pet birds or has a few chooks in their backyard.
The journey that we have been on has led the focus in development projects to shift even further towards the goals of renewable chemicals. A number of new products in our pipeline are based on using natural products to achieve control of pests which was previously in the domain of synthetic chemicals.
They quickly became the products of choice by professionals in New Zealand, because they performed better than the demanding standards of professionals. Our focus has always been to make products safer or more renewable based without compromising on performance and this was recognised by the professionals who use them.
Hawkeye Products has allowed us to evolve further so we can focus on any specialty chemical product where there is a need in the market for something better, safer, or locally produced. We're working on using our technologies and expertise to develop products that can be used in a variety of different markets and outperform currently available products.
THE VALUE OF HAWKEYE PRODUCTS
Proven in New Zealand
Our products are proudly developed by us, tested by us, to be used by you. They aren't imported from another country where they may have dodgy practices.
Performance
Our products perform! We have scientific experts who test, test and retest our products during development to make sure they are market leaders for performance.
Sustainability
We try to improve the sustainability of our products whenever we can. This may mean eliminating solvents or using friendlier ingredients than industry standards provided it doesn't compromise performance.
Support
We provide technical support to go with our products, whether its providing advice on how to get the most of our products, sending us a photo of an unknown pest for our entomologist to identify, or other support.
Pipeline
We have a pipeline of products in development and will be regularly adding more products to the website. The only criteria is it must be a chemical product that addresses a need in a market.
Support New Zealand Business
When you purchase a Hawkeye product you are supporting a New Zealand business, which helps the economy and keeps money in this great country of ours.